STEM 教育
86Duinoアプリをダウンロード
本ページには最新86Duino STEM教育アプリリンク先を含めます。
THE 86DUINO SOFTWARE IS PROVIDED TO YOU "AS IS," AND WE MAKE NO EXPRESS OR IMPLIED WARRANTIES WHATSOEVER WITH RESPECT TO ITS FUNCTIONALITY, OPERABILITY, OR USE, INCLUDING, WITHOUT LIMITATION, ANY IMPLIED WARRANTIES OF MERCHANTABILITY, FITNESS FOR A PARTICULAR PURPOSE, OR INFRINGEMENT. WE EXPRESSLY DISCLAIM ANY LIABILITY WHATSOEVER FOR ANY DIRECT, INDIRECT, CONSEQUENTIAL, INCIDENTAL OR SPECIAL DAMAGES, INCLUDING, WITHOUT LIMITATION, LOST REVENUES, LOST PROFITS, LOSSES RESULTING FROM BUSINESS INTERRUPTION OR LOSS OF DATA, REGARDLESS OF THE FORM OF ACTION OR LEGAL THEORY UNDER WHICH THE LIABILITY MAY BE ASSERTED, EVEN IF ADVISED OF THE POSSIBILITY OR LIKELIHOOD OF SUCH DAMAGES.
本WEBからソフトダウンロード実行により本条項を承認頂いた事になります。
86Scratch
86Scratchはアメリカのマサチューセッツ工科大学のScratchを86Duinoに接続できるというアプリです。Scratch 2.0のビジュアルプログラミングを使って86Duinoの様々なI/Oインターフェースに接続しロボット御制することが簡単に出来ます。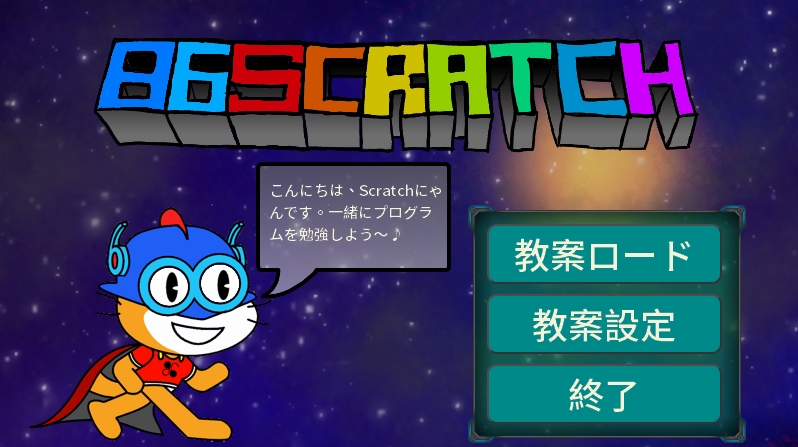 | Version | Windows (7, 8, 10) | Mac OS X | Linux |
| --- | --- | --- | --- |
| 1.0 — LATEST VERSION | Binary | 準備中 | 準備中 |
---
Robotics Motion Editor
The 86ME (86Duino Motion Editor) allows that you edit servo action frames to be used by the Servo86 library, and can automatically generate 86Duino sketches to control motion of servos:
See the tutorial for the usage of 86ME.
The source code of 86ME can be found here.