印匠 ENJOY
---
The 86Duino Enjoy is built with CNC machined metallic frame to provide a rigid structure for the printer assembly, which helps minimize vibration and provides a stable environment to deliver optimal print quality. The intuitive 86Duino Enjoy is designed with simple calibration, enabling you to easily enjoy and replicate your creation with minimal effort.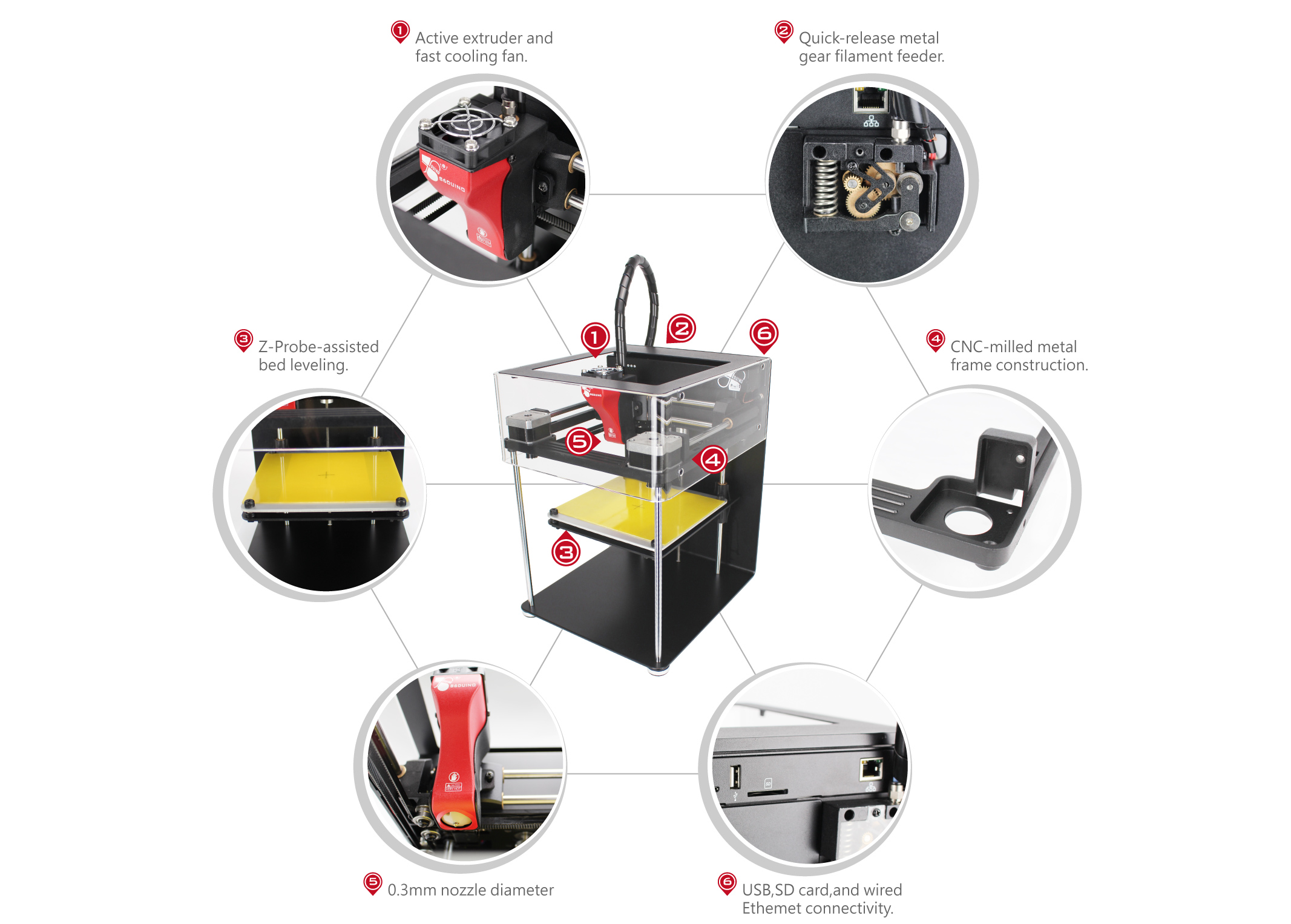 Technical Specifications
Specification

Dimensions and Weight

Dimensions
240 * 270 * 330 mm (W x L x H)
Weight
6.0 kgs

Printing

Forming process
FFF (Fused Filament Fabrication)
Build Volume
100 * 100 * 150 mm ( 1,500 cm3)
Layer Resolution
0.1 mm
Nozzle Diameter
0.3 mm
Printing Material
PLA (1.75mm)

Software

Repetier-Host
Customized version
Connectivity
SD card (SDHC Class 10), USB, Ethernet

Electrical

Power
48W
Power Requirements
24V DC @2A
AC Input :
100~240V
All features and specifications subject to change without notice.
---